Miami Nursing Home Abuse Law Firm – Aggressively Representing Injured Abuse Victims in Florida
Nursing Home Neglect Lawyers – Helping Victims Of Abuse Receive Financial Compensation
Top attorneys at Lipcon & Lipcon, P.A. law firm explain the difference in nursing home neglect and nursing home abuse. You can trust the honest lawyers at Lipcon & Lipcon, P.A. to help you get justice for the person that has been abused or neglected in your family.
A seasoned Miami personal injury attorney helps receive damages for the expenses and suffering in a nursing home neglect or abuse case. Many people are unaware that their loved ones are in a dangerous situation until they get hurt. You need a lawyer that will use aggressive representation to assist your family in this troubling time.
The best law firms in Miami, FL, have excellent client reviews. The award-winning Lipcon & Lipcon, P.A. attorneys have earned

Lipcon & Lipcon, P.A

5

/5 stars – based on

24

reviews, and stellar accolades for their legal accomplishments.

They care about families and are ready to help yours with your difficult nursing home lawsuit.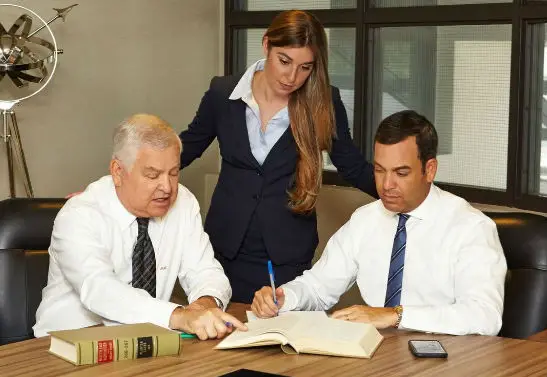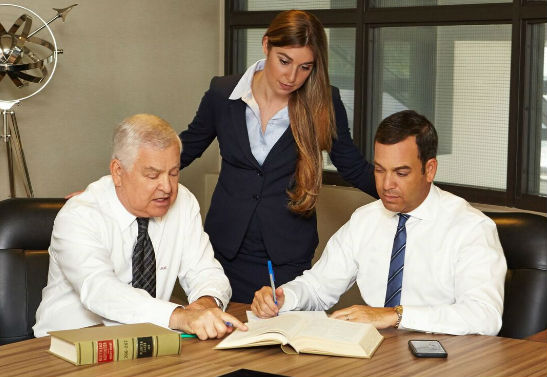 Florida is well-known as an excellent place to escape the cold. Many people arrive from across the country to spend their golden years in the sunny weather and mild climate that the state has to offer.
Unfortunately, this means that the state also sees its fair share of nursing home neglect and abuse cases. When you or your loved one has been the victim of this type of abuse or neglect the emotional and physical toll can be devastating.
You may not know what to do or if you can take legal action. Florida allows victims of nursing home abuse and neglect situations to seek justice and pursue financial compensation for their injuries. A law firm with nursing home neglect and abuse experience can help you navigate the legal system and get justice in your case.
In Florida, What Counts As Nursing Home Neglect?
In the state of Florida, there are around 73,000 residents of nursing homes. Though this is a small part of the Florida population, the state is considered one of the top states for nursing home residents. However, this means that the amount of nursing home residents has resulted in an increase in neglect and abuse cases in these facilities.
Residents of nursing homes are unable to fully care for themselves and rely on the assistance of nursing home staff to provide them with the necessary care. When residents are neglected, it doesn't take long for the lack of care to be detrimental to their health. Some patients require care 24/7 and this neglect can be as harmful as deliberate abuse.
What Are Signs of Nursing Home Abuse or Neglect?
In cases where a nursing home resident is abused, elder abuse can be hidden for unacceptable amounts of time. Some patients are abused for years before anyone takes notice or before the resident is able to seek help.
This is often true when family members live outside of Florida and are unable to frequently visit their relative in the nursing home. Nursing home abuse includes psychological and physical abuse. Employees taking advantage of the resident's state of mind or mental capacity is a form of psychological abuse.
Nursing home staff may coerce the person to make changes to financial documents or their will. This can take a toll on the victim. Physical abuse is often made to areas that are hidden by clothing in nursing home abuse victims.
Family members and friends of residents should pay close attention to mood and appearance changes as they can be indicators of nursing home abuse. It's important to note that residents that have a difficult time communicating or speaking are often at greater risk of abuse.
I called this firm because of their solid 5 star reviews, and now that I have spoken w David Lipcon, I can see that they earn the right to be a 5 star firm. David returned my call quickly, and was able to give me the answers that I sought extremely quickly. I highly recommend David Lipcon! – Rapid Repel
For information surrounding nursing homes and the Corona Virus (COVID-19), view our blog post here.
Schedule a Free Consultation with Our Award-Winning Nursing Home Abuse Attorneys
When you've discovered that your loved one has been harmed during their time in a nursing home, you may find yourself at a loss for where to turn. You always hope you can trust the caregivers responsible for your loved one's health and the betrayal of trust can devastating. We have helped many families through these heartbreaking cases and we know how to best represent you in court.
Your family deserves honest, aggressive representation to defend your rights and receive financial compensation for your loved one's rehabilitation costs, medical expenses, as well as pain and suffering. We are here to help.
At Lipcon & Lipcon, P.A., we are a family-operated law firm that cares about the Florida families we assist. This is why we never charge a single penny unless we win your case. We have no hidden or consultation fees. You should never avoid necessary legal services because you're afraid of the cost. That's why you don't pay us unless we win a verdict or settlement for you.
We are here to help you and offer free consultations as a part of our service to you. Your family deserves the best legal representation in your nursing home neglect and abuse case. Contact the injury attorneys at Lipcon & Lipcon, P.A. today to schedule your free consultation. Call toll free (866) 824-4080 or our local number at (305) 670-6144 today!