Wrongful Death Law Firm in Miami Helping Families File Claims in the State of Florida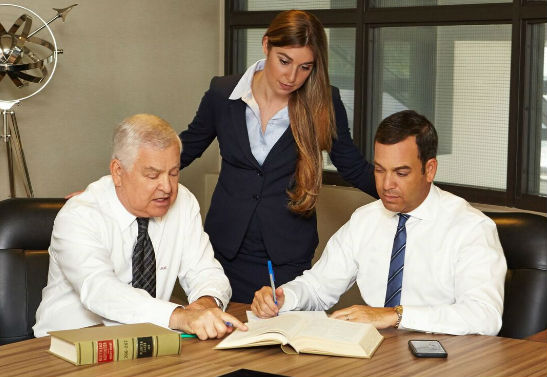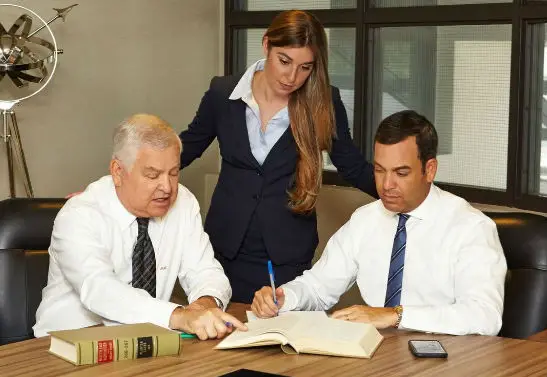 Our award-winning personal injury attorneys will help you or someone you know through the legal process of filing a wrongful death claim.

When you need the best Miami law firm for aggressive representation in your wrongful death claim then you can trust the honest lawyers at Lipcon & Lipcon, P.A. to fight for your rights.

Our attorneys at Lipcon & Lipcon, P.A. know what it takes to be among the best personal injury law firms in Miami-Dade County.

You'll work personally with an attorney that cares about your family and getting your family the most compensation possible for your case.
What Qualifies As Wrongful Death?
A wrongful death case occurs when a person is killed by someone else's misconduct or negligence. In the state of Florida, the court system allows only certain people to file this type of claim.
The court also will only allow certain types of damages to be awarded for a wrongful death claim. Wrongful death lawsuits require you to be punctual and timely when going through your process. There are strict deadlines to adhere to as you go through your wrongful death lawsuit. Making sure you stay on track can be difficult without the help of a wrongful death attorney.
In general, the task of navigating the legal system to properly file a claim and collect damages in a wrongful death case is not an easy one. This is why you need a skilled Florida wrongful death attorney to help with your claim. With so many potential damages you may be able to seek such as mental pain and suffering, funeral expenses, and other damages that can get you and any surviving family members the compensation you need to move forward with your life.
You should never have to go through the complicated process of a wrongful death claim alone during your time of mourning. Let our seasoned Miami wrongful death attorneys handle your case so you can concentrate on your family during this time of hardship. With so much emotion swirling inside of you and your family, it is important to look for options to protect the future of everyone your loved one has left behind. Whether it is providing for children who lost their loved one or others that relied on the help of your deceased loved one, getting properly compensated for your case can help you exponentially as you start to heal your wounds. While it is impossible to replace your loved one, taking legal action can ensure you peace of mind moving forward.
HOW CAN A LAW FIRM HELP YOU FILE A WRONGFUL DEATH LAWSUIT?
If you've lost a loved one due to someone else's negligence or harmful misconduct, then you could have grounds for a lawsuit. Many people in Florida are unaware that the legal system allows them to collect damages in such cases. Wrongful death cases are tragic and can cause more than just emotional damage to you and your family. Any successful claims made in your wrongful death lawsuit can go a long way in giving your family the compensation and financial support they need to recover more effectively.
Medical expenses, lost wages, and future loss of income can all greatly impact the surviving family members. A skilled wrongful death lawyer can help you recoup these damages with a lawsuit. You can be financially compensated for your emotional pain and suffering as well as monetary losses. Proving these types of damages may be difficult in wrongful death lawsuits. Wrongful death lawyers like the ones from our law firm will work tirelessly to ensure you get the compensation that you and your family deserve. Not all attorneys are equipped to handle personal injury and wrongful death cases like our law firm. Let us support you through your difficult time and hold those responsible for your loved one's death accountable for their negligence.
WHAT ARE THE ELEMENTS OF A WRONGFUL DEATH SUIT IN THE STATE OF FLORIDA?
Certain elements are required to file a wrongful death case that will have a favorable outcome for the recipients of the estate. These elements include the following:
The death of a person that was caused by another person's negligence or harmful intentions

Surviving family members that have experienced a monetary injury caused by the death

The decedent's estate having an appointed personal representative
The case itself can be caused by a number of negligent or harmful situations. These events are not exclusively the only types of wrongful death situations but represent examples of typical cases. Some of these common scenarios can include:
Medical malpractice resulting in the person's death

Criminal actions and behavior

Occupational hazards such as exposure to dangerous substances or conditions

Airplane, motorcycle, or automobile accident

Death occurring during a supervised activity
Depending on how your loved one died, our legal team can dedicate our time and resources to ensure you get the most compensation possible for your case. Especially if you were the spouse of the victim of your case, you should take action as soon as possible to protect yourself and your family financially. Do not let the death of your loved one be in vain. Contact our law firm as soon as possible to get you properly compensated for your tragic loss.
WHAT DAMAGES CAN SKILLED DEATH ATTORNEYS CAN RECOVER IN A WRONGFUL DEATH CLAIM?
There are multiple types of damages that can be recovered in wrongful death suits. Financial injury, otherwise known as pecuniary injury, is the primary measure of a wrongful death claim. This type of damage includes loss of support, funeral expenses, medical bills, loss of inheritance, other services, and interest. Survival actions may also be awarded to compensate for the personal injury of the survivors. Because of the suddenness of your loved one's deadly accident, it is important to act quickly to get the compensation you need to uphold your current standards of living.
In addition to pecuniary injuries, the Florida courts can award punitive damage in wrongful death cases. Punitive damages are a type of damage that are intended to punish the defendant for their wrongful or negligent actions. Certain states do place a statute of limitations on the collection of punitive damages. This is another reason that it is imperative for surviving family members of wrongful death cases to file in a timely manner. Punitive action is not always guaranteed but our law firm can do everything in its power to get your fair compensation for your case.
How Do I Choose A Wrongful Death Lawyer?
While there are plenty of wrongful death attorneys to choose from, picking the right one can be difficult. At our law firm, we try to make your decision easy. With years of experience and a great understanding of wrongful death claims, we can give you and your family members the edge you need to successfully get the most compensation possible from your claim. Whether you are in the early stages and need the right help to file a wrongful death or simply need to consider your options, we can provide you with the personalized service you need to effortlessly get a grasp of the potential case you may have. As a spouse of the victim of your case, you may need all the financial support you can get to ensure you can provide for any surviving family members. Getting the most compensation possible for your case can allow you and your family to not only cover expenses such as the cost of your loved one's funeral, but also continue paying off important living expenses such as rent, utilities, food, and water. The future stability of your family may be at stake. Let us do the heavy lifting and work to get you the best possible results for your case.
If you do choose to file a wrongful death claim with the help of our wrongful death attorneys, we offer free consultations to the survivors of wrongful death situations. Our free consultation can provide you with the answers and clarity you need about your situation, all without an obligation. We know just how difficult your life may be right now. Do right by your loved one and the beloved family they left behind and seek justice for your tragic loss. Our seasoned lawyers at Lipcon & Lipcon, P.A. can help you determine if you have a valid claim. We'll fight for fair compensation for your family. Call (305) 670-6144 to schedule your free consultation today.